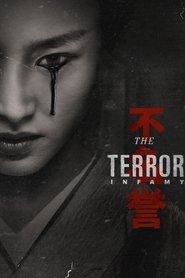 The Terror
The Terror is a movie starring George Takei. A chilling anthology series featuring stories of people in terrifying situations inspired by true historical events.
Rated: 7.5/10 with 317 votes.
Genre: Mystery, Drama
Actor: George Takei, Kiki Sukezane, Shingo Usami, Naoko Mori, Miki Ishikawa, Derek Mio, Cristina Rodlo
Director: Alexander Woo
Duration: 47 min.
Quality: HD
First Air Date: Mar 26, 2018
Last Air Date: Oct 14, 2019
Production: AMC
Views: 13.76