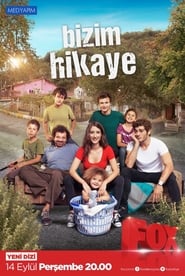 Bizim Hikaye
Bizim Hikaye is a movie starring Hazal Kaya. Adaptation of the world famous series "Shameless"
Rated: 10/10 with 1 votes.
Genre: Comedy, Drama
Actor: Hazal Kaya, Burak Deniz, Reha Özcan, Nesrin Cavadzade, Yağızcan Konyalı, Alp Akar, Pınar Töre, İsmail Karagöz, Nilay Duru, M. Korhan Fırat, Mehmetcan Mincinozlu
Director:
Duration: 120 min.
Quality: HD
First Air Date: Sep 14, 2017
Last Air Date: Mar 26, 2020
Production: FOX
Views: 10.533