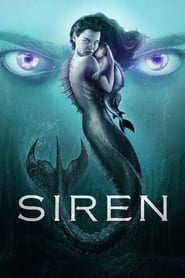 Siren
Siren is a movie starring Eline Powell. The coastal town of Bristol Cove is known for its legend of once being home to mermaids. When the arrival of a mysterious girl proves this folklore all too true, the battle between man and sea takes a very vicious turn as these predatory beings return to reclaim their right to the ocean.
Rated: 7.7/10 with 1109 votes.
Genre: Sci-Fi & Fantasy, Drama
Actor: Eline Powell, Alex Roe, Fola Evans-Akingbola, Ian Verdun, Rena Owen
Director: Eric Wald
Duration: 42 min.
Quality: HD
First Air Date: Mar 29, 2018
Last Air Date: May 28, 2020
Production: Freeform
Views: 32.764