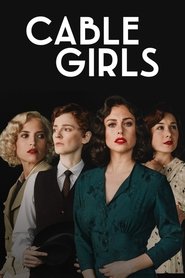 Cable Girls
Cable Girls is a movie starring Ana Fernández. In 1920s Madrid, four women at the National Telephone Company ring in revolution as they deal with romance, envy and the modern workplace.
Rated: 7.8/10 with 181 votes.
Genre: Drama
Actor: Ana Fernández, Maggie Civantos, Ana Polvorosa, Yon González, Sergio Mur, Blanca Suárez, Nadia de Santiago, Nico Romero, Borja Luna
Director:
Duration: 50 min.
Quality: HD
First Air Date: Apr 28, 2017
Last Air Date: Jul 03, 2020
Production: Netflix
Views: 49.046