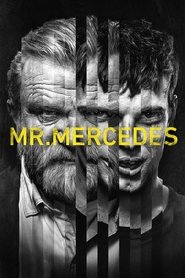 Mr. Mercedes
Mr. Mercedes is a movie starring Brendan Gleeson. A demented serial killer taunts a retired police detective with a series of lurid letters and emails, forcing the ex-cop to undertake a private, and potentially felonious, crusade to bring the killer to justice before he can strike again. Based on the bestselling novel by Stephen King.
Rated: 7.3/10 with 121 votes.
Genre: Mystery, Sci-Fi & Fantasy, Drama
Actor: Brendan Gleeson, Jharrel Jerome, Holland Taylor, Breeda Wool, Justine Lupe, Nathaniel Ashton, Cheryl Frazier, Maximiliano Hernández, Gabriel Ebert, Rarmian Newton
Director:
Duration: 55 min.
Quality: HD
First Air Date: Aug 09, 2017
Last Air Date: Nov 12, 2019
Production: Audience
Views: 16.72