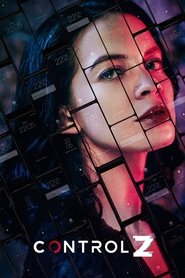 Control Z
Control Z is a movie starring Ariana Saavedra. When a hacker begins releasing students' secrets to the entire high school, the socially isolated but observant Sofía works to uncover his/her identity.
Rated: 8.3/10 with 603 votes.
Genre: Drama
Actor: Ariana Saavedra, Ana Valeria Becerril, Yankel Stevan, Paulina Castro, Fiona Palomo, Xabiani Ponce de León, Lidia San José, Mauro Sánchez Navarro, Andres Baida, Macarena García, Michael Ronda
Director: Bernardo De La Rosa
Duration: 36 min.
Quality: HD
First Air Date: May 22, 2020
Last Air Date: May 22, 2020
Production: Netflix
Views: 30.608