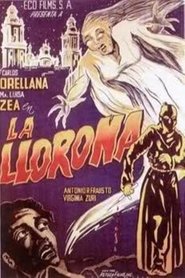 The Crying Woman (1933) Stream Online Free
Llorona is a figure unique to Mexican folklore -- the wailing spirit of a woman who lost or killed her child and now returns to seek revenge and haunt the living. With its framing story and flashback structure, this film sets forth a couple of variations of the story.
Actor: Ramón Pereda, Virginia Zurí, Carlos Orellana, Adriana Lamar, Alberto Martí, Esperanza del Real, Paco Martínez, María Luisa Zea, Alfredo del Diestro, Conchita Gentil Arcos, Antonio R. Frausto
Director: Antonio Guzmán Aguilera
Country: Mexico
Rated: 4.5/10 with 6 votes.
Duration: 73 min.
Quality: HD
Release: Mar 31, 1933
Production: Eco Films
Views: 1.21