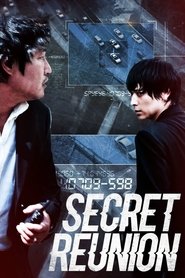 Secret Reunion (2010) Stream Online Free
Six years ago a mysterious shooting takes place in Seoul. The after effects of the shooting results in Han-kyu Lee (Song Kang-Ho) losing his job at the NIS (National Intelligence Service). Six years later, Ji-won Song (Kang Dong-Won), an ex North Korean spy. Now operates somewhere in the Seoul metropolitan area. As these two men hide their identities and work their particular angles, trouble brews again...
Actor: Song Kang-ho, Kang Dong-won, Kyeong-min Go, Su-ho Ha, Park Hyuk-kwon, Lee So-yoon, Jeon Kuk-hwan, Jeong In-gi
Director: Lee Mo-gae
Country: South Korea
Rated: 6.5/10 with 65 votes.
Duration: 116 min.
Quality: HD
Release: Feb 04, 2010
Production: Showbox, Dasepo Club, Michigan Venture Capital
Views: 5.922