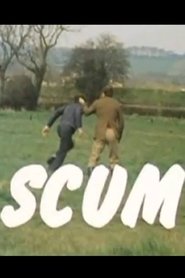 Scum (1991) Stream Online Free
This is the hard and shocking story of life in a British borstal for young offenders. Luckily the regime has changed since this TV film was made. The brutal regime made no attempt to reform or improve the inmates and actively encouraged a power struggle between the 'tough' new inmate and the 'old hands'. Banned by the BBC for 14 years, this original television version of 'Scum' was finally aired in July 1991. Meanwhile, the director and writer had re-made the film [see Scum (1979)] for theatrical release after it was originally banned for TV broadcast.
Actor: Ray Winstone, David Threlfall, Martin Phillips, Davidson Knight, John Blundell, Phil Daniels, Ray Burdis, Patrick Murray, Ian Sharrock, Tony London, Peter Kinley
Director: Alan Clarke
Country: United Kingdom
Rated: 7.4/10 with 29 votes.
Duration: 74 min.
Quality: HD
Release: Jul 27, 1991
Production: BBC
Views: 4.337