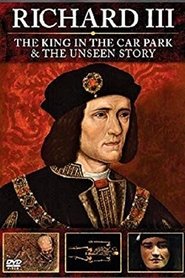 Richard III: The King in the Car Park (2013) Stream Online Free
This documentary looks at the search for the remains of King Richard III of England (1452-1485). After being killed in the Battle of Bosworth Field (August 22, 1485), his remains were taken to Leicester and it was believed that he was buried at Greyfriars Church. The church no longer exists and its remains were now believed to be under a car park. Phillipa Langley of the Richard III Society convinced archaeologists at the University of Leicester to lead a dig and surprisingly, as it turned out, the first skeleton they found was subsequently proven to be that of the King through DNA tests which showed a match to Canadian Michael Ibsen, a direct descendant of Richard III's sister.
Genre: Documentary
Actor: Simon Farnaby
Director: Louise Osmond
Country: United Kingdom
Rated: 0/10 with 0 votes.
Duration: 74 min.
Quality: HD
Release: Feb 04, 2013
Production: Channel 4 Television
Views: 2.023