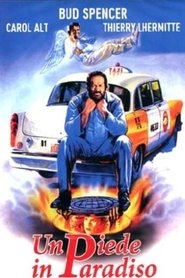 One Foot in Heaven (1991) Stream Online Free
Bull Webster is a taxi driver with some work problems on his hands: the Spider Corporation, a giant financial holding company, has decided to buy out his taxi co-operative in order to make it go bankrupt and purchase its land at a low cost.
Genre: Comedy
Actor: Bud Spencer, Thierry Lhermitte, Carol Alt, Ian Bannen, Barry Hober
Director: Enzo Barboni
Country: Italy
Rated: 6.6/10 with 18 votes.
Duration: 99 min.
Quality: HD
Release: Mar 15, 1991
Production:
Views: 1.267