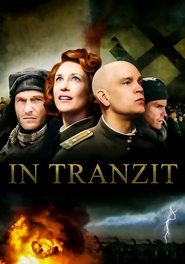 In Tranzit (2007) Stream Online Free
Nazi POWs suspected of heinous acts are locked up in a Soviet women's prison run by vengeful female guards. To weed out the guilty, the innocent must pay. Can supposed enemies turn into great loves? Based on a true post-World War II story, this drama stars Thomas Kretschmann, John Malkovich and Vera Farmiga in a bitter game of cat and mouse and a battle between hate and humanity, mercy and revenge.
Actor: Vera Farmiga, Thomas Kretschmann, John Malkovich, Daniel Brühl, Natalie Press, Patrick Kennedy, John Lynch, Phillip Azarov, Ingeborga Dapkūnaitė, Evgeny Mironov, Thekla Reuten
Director: Jimmy de Brabant
Country: Russia, United Kingdom
Rated: 6/10 with 28 votes.
Duration: 113 min.
Quality: HD
Release: May 16, 2007
Production: Thema Production, Peace Arch Films
Views: 5.037