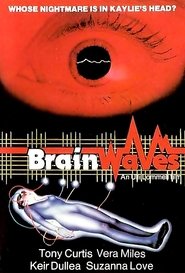 BrainWaves (1983) Stream Online Free
After a traffic accident Kaylie is in coma for months. Her doctors want to try a new procedure on her: to regain her consciousness, they stimulate her brain with neural patterns of a woman who just died. It works, and Kaylie seems to be OK again. However in her dreams, she lives the last day of her savor - and realizes that she's been killed! Together with her husband she tries to find out what happened.
Genre: Horror, Thriller, Science Fiction
Actor: Keir Dullea, Suzanna Love, Tony Curtis, Vera Miles, Ryan Seitz, Percy Rodrigues, Paul Willson, Eve Brent, Nicholas Love, Corinne Wahl
Director: Ulli Lommel
Country: United States of America
Rated: 4/10 with 4 votes.
Duration: 77 min.
Quality: HD
Release: Aug 05, 1983
Production: CinAmerica
Views: 1.565